QUALISON
THE FIRST HEARING AID
FOR ONLY
249

€
Digital hearing aid
4 channels and 12 bands
Background noise reduction
Anti-feedback
Omni-directional Microphone
Directional Microphone
Telecoil Magnetic Loop
Low Battery Warning
Order now!
Qualison, the alternative to hearing aid!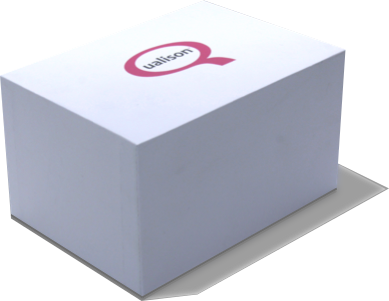 It is important for us to bring you an innovative solution at the best price.
Order now!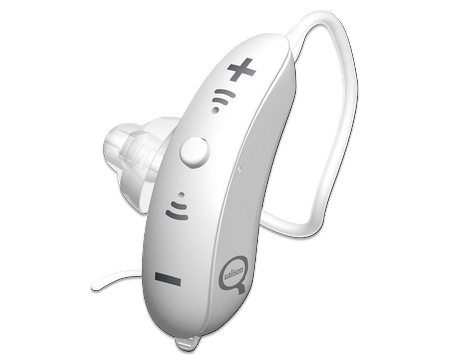 Designed to be desirable and modern.
Qualison is a discrete device that you will love to wear.
Discover more !
In providing you with the best, Qualison equips all its hearing devices with a magnetic loop (Telecoil).
With this function, you fully enjoy your calls as well as going to cinema.
Check out Telecoil!
Because in France today, 6 million people suffer from hearing discomfort.
Because only 20% of them have a hearing aid devices.
Because the remaining cost of a hearing aid is an average of 1065 euros.
Qualison was born with the desire to create an innovative hearing device, with an original design and affordable for everyone. Also known as personal sound amplifier, it is an alternative to hearing aids that will improve your listening comfort.
Unlike the personal sound amplifier, hearing aids are prescribed by an ENT and are commonly sold by hearing aid specialists. They are customized and their adjustment is a long and costly process.
Qualison personal sound amplifiers are available self-service in pharmacies, optical stores and drugstores. Qualison is preset, it requires no adjustment and is ready to use. This enables you to get a hearing aid performance for an affordable price.
Qualison selectively increases the perceived sounds up to 20 dB. The sounds are also treated in order not to amplify the ambient noise but only the voice of your interlocutors. Qualison helps to correct hearing disorders related to presbycusis.
In view of always giving you more, we have also opted for equiping your Qualison with a magnetic loop.
Qualison thus gathers the best updated technology available in an innovative design.
Who is Qualison personal sound amplifier is suitable for ?
Do you feel a mild hearing loss?
Do you have the feeling that your hearing decreases?
Qualison hearing aid offers improvement in lifestyle to people feeling a slight hearing discomfort
Participate in conversation with friends
Understand the daily life situations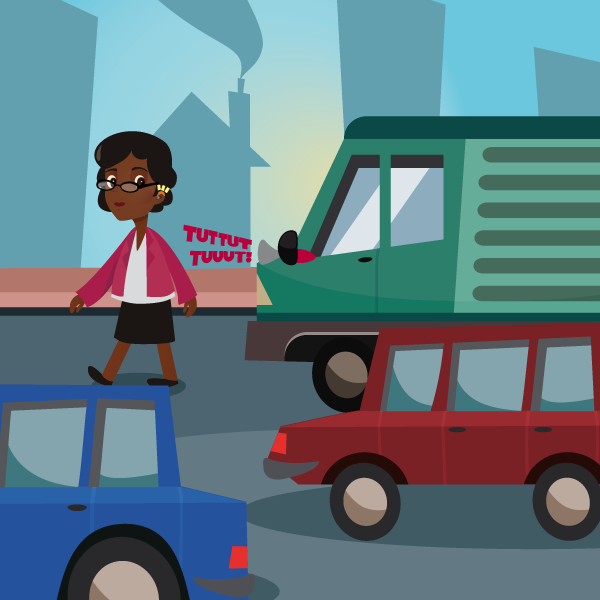 Rediscover the noise of a walk in the woods or on the beach
The pleasure of going to the theatre or cinema
Money back guarantee !
Because we believe in our technology, we offer you the possibility of reimbursement in case you are not fully satisfied with your Qualison hearing device.
"I'm 60, manager of a small plumbing company. I was experiencing an increasing challenge in speaking with my workers on construction sites. I was not yet ready to equip myself with a hearing aid. Qualison with its friendly price and less outdated design was a good way to take the plunge."
Micheal D.
"I felt a discomfort for a few years. I was facing more and more difficulties to hear my TV! I found Qualison personal sound amplifier at the shelf of my supermarket drugstore. It is now three weeks that I use it to watch TV and listen to the radio, and I must confess that I am very satisfied!"
Eisabeth P.
"I fell for its price and its design. Finally a magnetic loop on a personal sound amplifier. Good compromise for a slight disability. Since then I don't only hear better from my TV but chatting with my friends is more pleasant."
Phil L.